Epoxy Flooring Service in Texas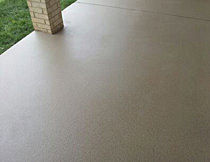 In addition to offering concrete staining and polishing services, we also offer clients the option of epoxy flooring. Thanks to continual improvements in epoxy flooring technology, this type of floor treatment provides a very durable finish for concrete floors, and yet it remains cost effective at the same time.
Epoxy flooring is versatile and can be used in commercial and industrial settings. For example, it can be used in warehouses that store all types of items, equipment, or even chemicals. At the same time, this flooring option is also relevant in residential settings. For instance, it can be used to improve the appearance and durability of garage floors. With many benefits, there is no limit to the settings and scenarios where this type of flooring can be used.
If you are interested in learning more about epoxy flooring, you can get in touch with us through the information on our Contact Us page. Whether you are interested in staining concrete or epoxy floor coatings, we can help you determine which flooring option is best for you.
Epoxy Flooring: A Durable Option for Load Bearing Surfaces
One of the primary strengths of epoxy flooring is that it extremely durable, making it ideal for very high traffic areas. For example, a factory floor often experiences hundreds of workers moving throughout the building on a regular basis, and therefore, it will experience a lot of wear. However, epoxy flooring offers a durable finish that will not chip or fade.
Even when heavier loads and weights are taken into consideration such as heavy equipment and forklift traffic, the floor treatment will still be able to hold up well under this constant grind while maintaining its finished aesthetic appearance.
Epoxy Flooring Aesthetics
While a lot of attention is focused on how this floor treatment can provide a durable surface for people and equipment to use, people sometimes forget that the treatment can also be used to significantly improve the look of a particular floor.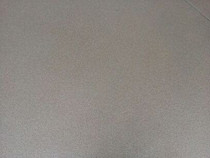 This floor treatment is not limited to just one or even a few colors. Instead, there are a wide range of shades and colors available from which you can choose. If you want to show off your company's colors or logo on the floor of your factory or if you wish to use a particular color to designate safety areas, then you have the freedom to choose the color or colors that you need.
Another thing to remember is that the treatment is not limited to solid colors. If you would like to try something even more decorative, we can discuss how to provide that for you as well.
Learn More About Epoxy Flooring
If you would like to learn more about this kind of floor treatment, such as what epoxy floor is or what the benefits and uses of epoxy floor coating are, we are heat to help. Contact us today to get the process started or have your questions answered.
NO Scratch
NO haze or milkiness
NO resealing every year, two, or three
A shine that lasts
An actual Stone appearance
Glue and Adhesive removed
Stain Colors
Cola Stain
Rust brown resembling old leather
Aqua Blue Stain
Soft blue patina with undertones of green
Vintage Umber Stain
Rich earthy brown
Black Stain
Tortoise shell black with brown marbling
Golden Wheat Stain
Amber hued undertones
Green Lawn Stain
Soft grey green resembling aged Italian marble
Malay Tan
Buckskin suede tone with caramel marbling
English Red Stain
Terra cotta with rust and soft brown hues